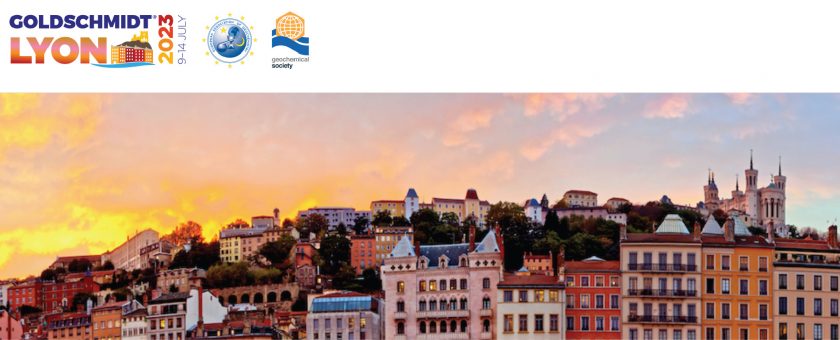 International Short Course on Application of Laser Ablation Inductively Coupled Plasma Mass Spectrometry to Earth Sciences – July 8-9, 2023
We are pleased to announce the 2023 edition of the International Short Course on "Application of Laser Ablation Inductively Coupled Plasma Mass Spectrometry (LA-ICP-MS) to Earth Sciences" that will be held in Lyon (France) on July 8-9, 2022 as pre-conference hybrid workshop of the Goldschmidt conference. This year focus is "Laser Ablation ICP-MS imaging and its applications in petrology and volcanology"
Deacription
LA-ICP-MS imaging is an effective tool for visualizing and quantifying the two-dimensional (2D) and, more recently, three-dimensional (3D) chemical structure of geological, biological, forensic, and medical samples. In geosciences, it provides fundamental constraints on the petrogenesis of igneous, metamorphic, and sedimentary rocks, and the formation of ore deposits.
In this short course, we will cover the basic principles of LA-ICP-MS imaging for the Earth Sciences, with particular emphasis on its application to petrology and volcanology.
We will start introducing the theory behind LA-ICP-MS imaging. Then we will move to instrumental optimization, including the sample introduction system, laser parameters, and mass spectrometer parameters. We will also address how to setup-up a successful experiment with theoretical and practical insights. Part of the course will focus on data reduction, with practical training. Finally, the attendees will learn how to apply crystal mapping to petrologic problems and unravel pre-eruptive dynamics.
The course will drive through a complete workflow from sample preparation, optimization of instrumental parameters and tuning, experimental setup, and data reduction. We will provide exciting showcase applications of LA-ICP-MS imaging in petrology and volcanology.
Free Access to the LA-ICP-MS facilities at the University of Perugia and National Institute of Chemistry of Ljubljana 
Two applicants will have the opportunity to analyze their data, free of charge (2 analytical sessions), in the six months following the short course. Selection will be based on the submission of a brief research proposal (max 2 A4 pages) stating: (a) the main focus of the research, (b) the role of LA-ICP-MS and, (c) the expected impact of the research. The applicants are asked to provide a brief oral presentation during the workshop.
Scientific and Organizing Committee
Maurizio Petrelli (University of Perugia)
Martin Šala (National Institute of Chemistry, Ljubljana)
Teresa Ubide (University of Queensland, Australia)
Ciprian Stremtan (Teledyne Photon Machines)
Mónica Ágreda López (University of Perugia)
Commercial Partners
Teledyne-Photon Machine

Registration (€75 for in-person, €90 for remote participants – Register through the conference)

Images from past editions…